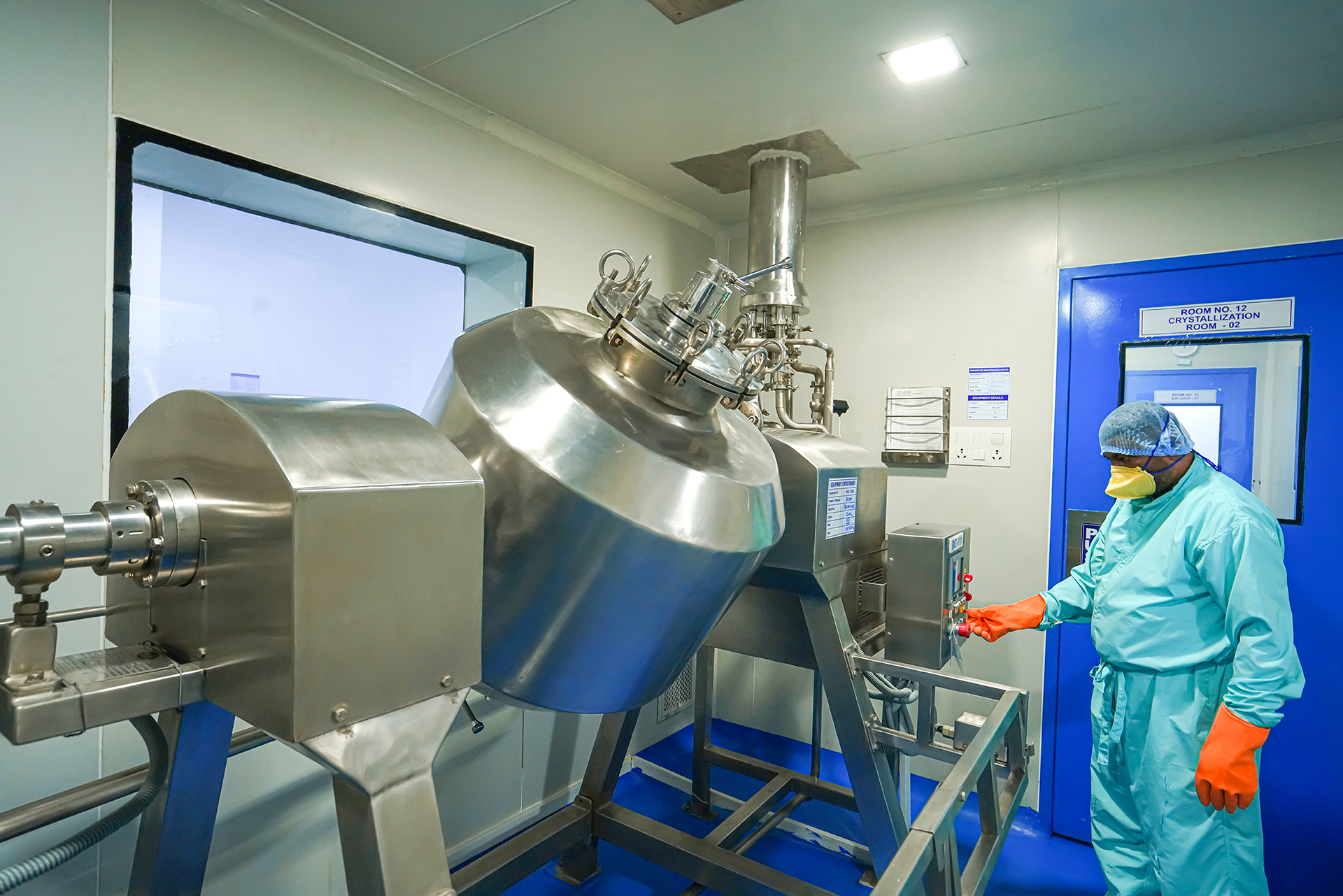 Maharshi Group is known for its expertise of developing APls for more than many years. Today, it is the leading manufacturer of APls (Corticosteroids ) to the pharmaceutical companies that manufacture new-generation products which meets the highest standard of impurity profile, polymorphism , residual solvents requirement as per ICH guideline and particle size distribution as per customer requirements.
Maharshi Pharmachem enables customers to launch many generics through its APls. The company has concentrated on specific market needs where innovation in novel chemistry and quality product manufacturing will substantially increase access to more patients across the globe.
Maharshi Pharmachem is fastest growing company in lndia, having plans to expand our market reach further. We have the conviction that all markets should be provided with quality products. We are constantly working on Regulated and Semi- Regulated markets by tying up with several partners with common vision and goals. With our present infrastructure, qualitative & quality products and well established brand image, as a reliable group of people with the best of potential to deliver quality healthcare solutions to the world.
Maharshi Pharmachem has a state of art manufacturing facility team of highly qualified and dedicated personnel that are continuously striving to fulfill the requirements of clients and give them the best experience of associating with us. Maharshi Pharmachem is certified and registered for complying cGMP and GLP standards by WHO-CDSCO-FDCA INDIA
"reliably endorsed" proudly certified
Certifications offer "competency recognition"
WE HAVE THE "EXPERTISE" YOU NEED.
Providing best of our services to multiple leading Pharma organizations.
Maharshi Pharmachem is rapidly growing organisation and is committed to give best of their efforts in the field of Research, Manufacturing, Quality control, Quality assurance and regulatory affairs. Here, We have a team of highly qualified, experienced, knowledgeable and dedicated personnel that are continuously thriving to fulfil the requirements of clients and give them the best experience of associating with us
Contact Us
Our Vision is to produce complete, optimum-quality, value-priced products, to be catered to the existing, emerging pharmaceutical markets, all over the world. We are confident that our Pharmaceutical Product Philosophy, Production systems and broad basing of its markets and products will allow the company to be highly competitive in terms of pricing and efficiency, thereby facilitating market expansions, thus creating global awareness in all the markets, increase our market share and our partners all over the world.
Our Mission is to be benefit people and improve their quality of life through our products. Our growth is closely knitted to the satisfaction of our customers. Through their satisfaction, our aim is therefore, to grow by providing diversified services including launching of new molecules. We are committed to achieving out goal through skilled, creative and motivated employees. We will serve the needs of our customers with dedication by providing excellent products, achieved through continuous investment and improvement in our healthcare expertise, our environment and our professional competencies.
We are committed to developing, producing and distributing the highest quality products for the patents and healthcare partners that we serve; improving the community in which we live and work around the world, to ensure this, we manufacture world class API (Corticosteroids & Harmones) as per latest standards, ably supported by stringent quality control measures.